The Stone Town offers a chance for history lovers to know and understand the history of Zanzibar through time. Lots of key buildings are still in place, some being turned into great museums like the infamous House of Wonders and the neighboring Old Fort.
The best part of all is exploring the multi-cultural and multi-religion communities living together in harmony.
Your guide will be taken to the house of wonders (beit-el-ajaab) which is nowadays known as the National Museum of Zanzibar (rebuilt 1883), the Arab fort which is also known as old fort, while you are passing along through bazaar streets you will go ahead towards the Feddie Mercury house, old slave market, various curio shps including the memories of Zanzibar, fruit market, spice market, etc. Without forgetting the Zanzibar curved doors which are the ones that decorating the stone town,

Follow the trail of sultans, slaves and explorers through the winding streets of Stone Town on our guided city tour. Your guide will tell you about the events that shaped Zanzibar and show you where they occurred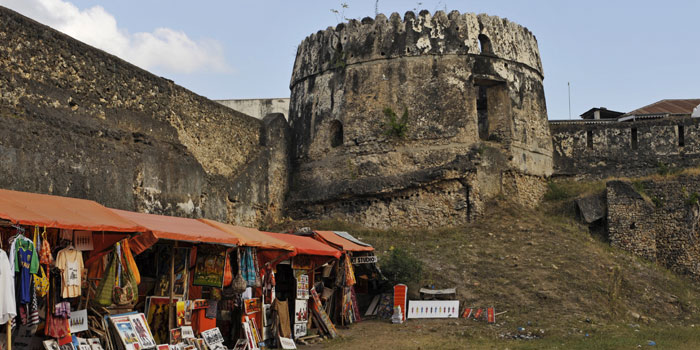 Rich in historical, Stone Town is a unique, fascinating town of incredible architectural and cultural variety and diversity.